Join us on a WILD African adventure !
Our upcoming tailor-made experiences focus on WILD nature immersions combined with personal development, physical activities,
eco-psychology, alternative therapies, healing modalities, and more…
You are a group of friends or a facilitator keen to create your dream retreat or workshop ?
Hatha Yoga & Tapping Safari
An incredible 9 day Yoga & EFT safari journey in the renown Timbavati Private Game Reserve and surroundings, in South Africa !
A full immersive 3 day walking safari (shivers guaranteed) + plenty of game drives + interactions with local people and community projects + stunning Blyde River Canyon + lavishing fresh vegetarian food + relaxing and introspective time for growth and contemplation of Nature !
16 – 24 October 2021


9 days / 8 nights – 8 participants


R43.000 or € 2.450 / person
When grief occurs, the part of our brain that processes emotions sometimes gets stuck and it is virtually impossible to talk or think your way out of it since that part of the brain does not respond to logical thinking. This is where Energy Psychology (EP) comes in. Join the most professional and caring EP practitioners on this 6 day profound healing journey using different powerful healing modalities, meditations and grounding techniques.
25 Feb – 2 March 2022


6 days / 5 nights – 8 participants


R22.500 or € 1.300 / per person
Navigating the Noosphere & raising awareness
A 6 day multi-disciplined journey of deep reconnection with oneself and profound healing facilitated by Wolfgang Henckert, founder of the Dadirri Insitute of Healing & Higher counsciousness in Namibia.This holistic retreat is for those wishing to broaden their process of Awakening & moving forward on their healing journey. Meditations, somatic interventions, Energy healing and Loads of Nature awaits…
8 – 13 March 2022


6 days / 5 nights – 9 participants


R19.000 or €1.150 / per person



In the Shoes of a Field Guide
A holistic learning & understanding of what it is to be a field guide in Africa, mentored by highly skilled trainers from one of the leading Field Guiding Training schools in Southern Africa. Be prepared for loads of safari experiences in a game reserve that offers some of the highest biodiversity in South Africa & hosts the Big 5. In parallel, indulge yourself with plenty of resourcing time, unplugging from the digital world & reconnecting with your sense of belonging to Nature.
21 – 26 March 2022


7 days / 6 nights – 8 participants
R21.050 or €1.275 / per person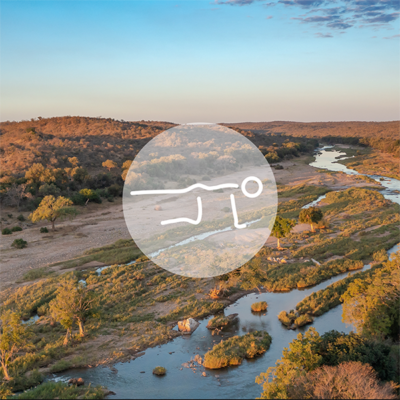 Pilates safari with a talented instructor
Boost your body strength and flexibility & soothe your mind with this 5 day Pilates break away in one the best "open to Kruger" game reserves in South Africa ! Come and join Katya Kinski's professional and fun Pilates classes ! Whether you are a beginner or an advanced student, Katya will adapt to your needs and you can ensure that your pilates journey will be rewarding. You will feel physically stronger & emotionally relaxed and rejuvenated ! Loads of laughter guaranteed.
6 – 10 April 2022


5 days / 4 nights – 9 participants
R19.000 or 1.150 € / per person